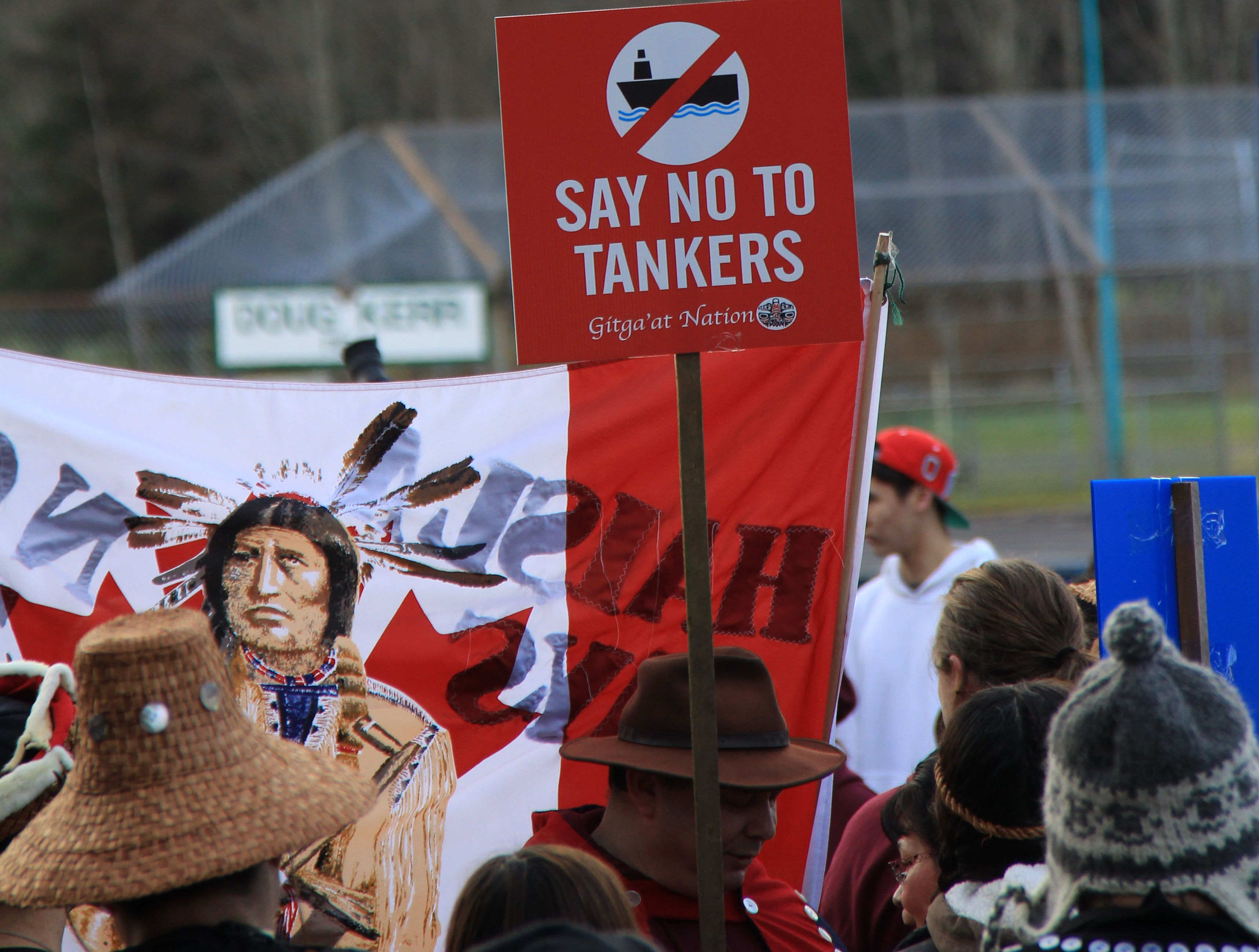 In March 2008 we won a north coast moratorium on fishfarms. Now five  years later, 2013, we must act again this time against SUPERTANKERS.
We are organizing. The Gitga'at Rally on February 4th, 2012 was so inspiring. If the little community at Hartley Bay; the Gitga'at people can get two thousand people out to a rally and have hundreds of them parading through Prince Rupert; it is a sign that we are going to win again.
That rally and the extraordinary NEB hearing, where the Metlakatla First Nation, and many others (including our members) gave moving and convincing evidence; swelled our resolve/membership/energy.
We spurred Prince Rupert city council to speak out!
Here is something you can do: Send a letter to Harper he needs to know how much people care about this issue.  And talk to your friends and relatives across Canada.
Contact us we are working with others to start many actions and we need volunteers.  Circle November 16th, 2013 on your calendar – we are planning an evening event.  Help us organize.
And Click Donate, we really need some funds if you can afford to help with costs, but better yet, buy a copy of The Salmon Recipes and give it to someone- that way we spread the word and raise funds at the same time.
To learn about our current actions; our past billboard, petition, or Norwegian article go to the links below.