March 11 2016 Comments on Draft EA for PNW LNG
These comments were submitted on behalf of Prince Rupert Environmental Society, T. Buck Suzuki Environmental Foundation (TBSEF) and United Fishermen and Allied Worker's Union-UNIFOR
This comment was submitted by Lax Kw'alaams
May 2014 Expert Comments, 1975 NEAT assessment which rejected the site, Lax Kw'alaams 2015 Science Results and other scientific references:
–Prince Rupert Environmental Society joined with UFAWU (the Fishermen's Union) and the T. Buck Suzuki Environmental Foundation to hire experts to review PNW's plans and help us assess the risk.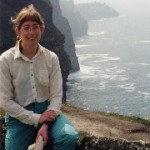 Click to view their comments submitted May 2014 to Environment Canada
Dr. Barb Faggetter's  clear, easy to read report warning against PNW's choice of sites is included
–Northcoast Environmental Analysis Team. Click to see highlights and link to the 1975 document.
– The Lax Kw'alaams band did extensive scientific work uncovering serious risks to salmon habitat and documenting the salmon use of the area.    Link to Lax Kw'alaams Science Results
–Other Scientific References Hoos 1975, Fisheries Service 1973, etc
Overview:
Petronas' Pacific NorthWest LNG has shocked locals by proposing to build a massive LNG plant on Lelu Island with a bridge shading the light sensitive eelgrass beds and a trestle and berth requiring hundreds of pilings along  Flora Bank on the shouldering Agnew Bank.  When Flora Bank dries the smolts and other marine life move out to Agnew. This diagram shows the eelgrass on Flora Bank.
#### – Eelgrass recorded by different surveys at different times of year.
The most recent plan has hundreds of pilings stretching out onto Agnew Bank (see below). A sediment trend analyst, Dr, Patrick McLaren warns in a report prepared for Lax Kw'alaams, these may change erosion and deposition trends and seriously risk this critical salmon habitat.