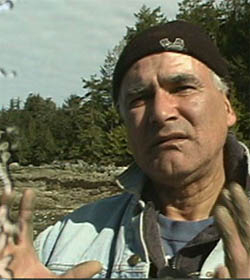 We need a Positive Coherent Economic Strategy
Market prices for wild salmon are going up. Last February our local fishermen got $7.00 per pound. The world is learning about the benefits of Omega-3 from wild salmon and other wild fish. Omega- 3 is a limited highly sought after resource which our district is blessed with. Tourism is increasing.
The rich Skeena and Northcoast area are becoming known worldwide.
Let's build on what we have. There are many tourism opportunities. Alaska has chosen to promote its wild salmon; concentrating on marketing specific rivers and developing a high demand based on quality and name recognition and it is having tremendous success. Let's develop markets for our underutilized wild pink salmon. Shellfish aquaculture can provide jobs.
It does not make sense to allow an industry into a marine area where it will likely destroy our wild stocks and existing industries. Many people are working and investing to develop: commercial fish products and marketing and tourism businesses but the threat of fishfarms hangs over us all.
Our Wild Salmon Will Continue to Thrive if we Stop Fishfarms and Oil Tankers.
Our northcoast stocks are overall healthy and a developed country like Canada with our science and widespread appreciation of the species will surely be able to maintain them.
New Information – New Science
The recent lifting of the BC fishfarm moratorium was based on, and DFO continues to refer to, the out of date Salmon Aquaculture Review (SAR) which concluded there was low risk to our wild stocks from salmon farms. However this review was completed five years before it was published and it was published several years ago. Since 1996 the scientific evidence of harmful effects on wild stocks has been accumulating. The SAR low risk assessment is completely out of date and has proven to be false. This October 2004, Auditors General of Canada, British Columbia, and New Brunswick warned "salmon aquaculture poses risks to wild salmon stocks". We have appended some examples of the scientific studies documenting fishfarms harm to wild stocks. We have also provided information on recent unbiased broad reviews of the science.
Good Management Will Protect our Wild Salmon?
Some fishfarm proponents argue we can allow open net farms with good management. If there were answers, the world would be using them; but instead- the fish farm sea lice problem is out of control. The existing sea lice pesticides are toxic to other species, experimental, not effective and too expensive. Sea lice thrive in the densely populated conditions of fish farms. These parasites present a great danger to young salmon migrants. The only existing, effective management tool to protect our wild stocks is to site farms away from wild salmon rearing and migration areas. In other words stay away from the BC coast.
Initially the aquaculture industry and government said that farm fish would not escape. They have, often. The same people then claimed that these fish would not survive in the wild and would not reproduce there. Growing catches of Atlantic salmon by commercial fishers and the capture of Atlantic salmon juveniles in some Vancouver Island rivers have proven both these claims false.
Disease Incubation and Subsequent Infection of Wild Stocks.
Given the dramatic declines of wild salmon in Norway, Scotland, and Ireland how can we believe proponents of aquaculture when they say, farm fish won't be vectors of naturally occurring and highly contagious viral and bacterial diseases that may well destroy our Skeena wild stocks?
The Federal and Provincial levels of government are ignoring recent scientific evidence – They just don't understand the importance of wild salmon to us. How can they ignore the Broughton, and proceed in a manner which will have devastating effects on our region?
Once established, fishfarms, even when clearly doing harm, are difficult to remove and may require compensation.